the boy wonders
Tv-headed naked lady riding a dinosaur update
: I know you have been on the edge of your seats...
Many thanks to everyone who has submitted their work to the collection. I am still at it, so if you get a chance, make me one. I apologize that the duplication is so imperfect, but I don't have a scanner. It is only fair to add that many of these were made under duress and/or while the artist was intoxicated.
mb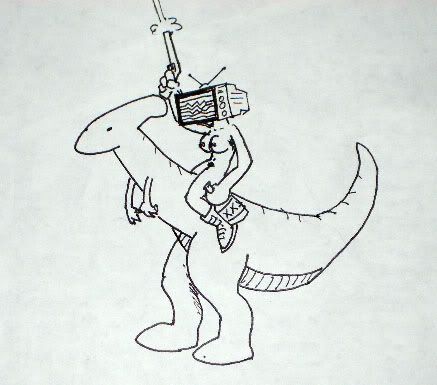 the first one ever! Tariq is awesome.
max (at the BC). ariel (from PA)-- sorry, the real one is so much prettier. think delicate. think pencil.
stephen (at Wonderland).
mb (underused).